About & Resources
SPACE Camp
SPACE Camp is a full-day catheter workshop at our World Class development and manufacturing facility in Sandy, Utah. This program provides you the opportunity to collaborate with engineers and technicians to understand the impact of design decisions.
Attendees participate in a specification review, extrude on-line, and work hands-on with our experts to build prototypes. SPACE Camp provides real-time catheter design iterations and education on extrusion manufacturing.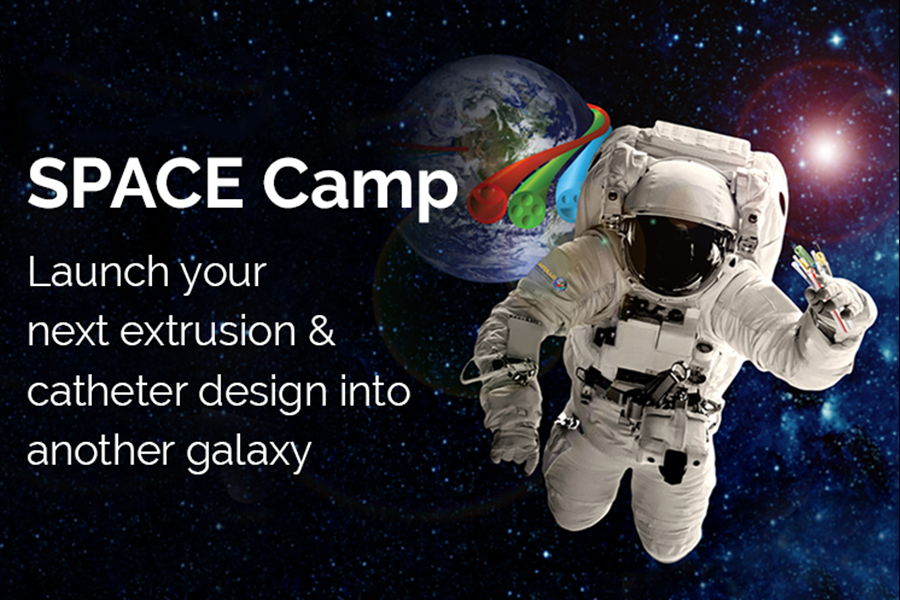 What are the learning objectives?
Polymer selection and common processing challenges that impact downstream manufacturing techniques
Tubing tolerance (ID, OD, wall thickness, length) in relation to device functionality
Tubing ovality optimization and concentricity
Braided/coiled reinforcements and the characteristics relating to the reinforcement pattern
Post-extrusion operations include: reflow, tipping, flaring, overmolding, bonding, and marker bands
Review process capability, validation requirements, and costing
Why should you attend?
Understand catheter design for manufacturability
Learn about available processes and technologies to expand design options
Build prototypes same day, allowing for instant modification to design changes
Minimize cost, scrap, and time-to-market
Personal growth and career development
Vendor/customer relationship building
Who should attend?
Process Engineers
R&D Engineers
Medical Device Engineers
Procurement
Quality Engineers