Market Applications
Food Packaging
Spectrum specializes in film and packaging for the food and beverage industries.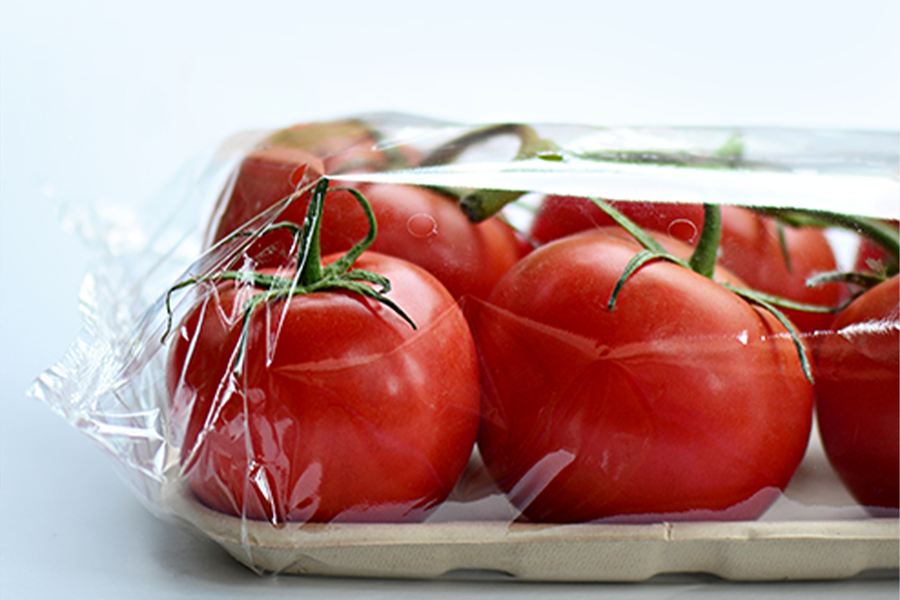 We are a custom, scalable extruder and converter of polyethylene bags, films, and tubing for food and beverage packaging applications.
Markets
Cheese
Confectionary
Food ingredients & flavorings
Fresh produce
Frozen dough
Frozen meat & poultry
Fruits & vegetables
Grains
Nuts
Powder colorants
Seafood
Shortening & oils
Spices
Spectrum Solutions
We manufacture packaging and film for the food & beverage industries through our PPC Industries brand.
Films and bags for fresh produce, meat, processed, and frozen foods
Poly bags and liners
Single-wound films
Gusseted and nongusseted tubing
Centerfold sheeting
Narrow preformed tubing and bags
Laser-perforated bags
Mono- and multilayered films and bags
Barrier packaging
Capabilities
As a full-service provider, Spectrum's capabilities go beyond just film manufacturing and include:
Automated Packaging—Single wound films with high slip and excellent sealing characteristics required for demanding, high-speed vertical form fill and seal operations and horizontal flow wrap machines.
In-Line Converting—Capabilities include bags and liners on a roll, separated bags, punching, coding, winding, basic label copy, up to 4 colors, and printed lot numbers.
Extrusion Capabilities—Mono and multi-layer (up to 3 layers) co-extrusion capabilities for producing films with wide-ranging characteristics.
Analytical Lab Testing—Testing labs and equipment with trained technicians providing data to analyze problems, confirm results, or support new product development.
Inventory Management—Streamlined approach to inventory management and fulfillment. Our vendor-managed warehousing program ensures that the product is in stock and available to ship on short notice.
Low-Melt Batch Inclusion Bags—Procedures and processes in place that ensure your specific product performs as expected.
Automated Insert Machines
Spectrum and PPC Industries manufactures food-grade poly liners and tubing that interface with automatic bag insert machines. We use superior resin technology to create liners and tubing with enhanced physical characteristics that run properly and efficiently on automated insert machines. Our advanced winding technology prevents block or static, allowing the roll to run down to core.
After fully evaluating the customer's project requirements, Spectrum's engineers specify the film structure for the application. Spectrum offers a wide range of structures, both established and custom designed, to meet our customer's requirements. Contact us to learn how we can develop the best possible flexible packaging solution for your product that meets all its performance and/or end-use specifications.