Extruded Tubing
Microbore & Multilumen Extrusion
We can extrude tubing with high-performance materials, thin walls, tight tolerances, and complex geometries, whether you're looking for quick-turn prototypes or full-scale production.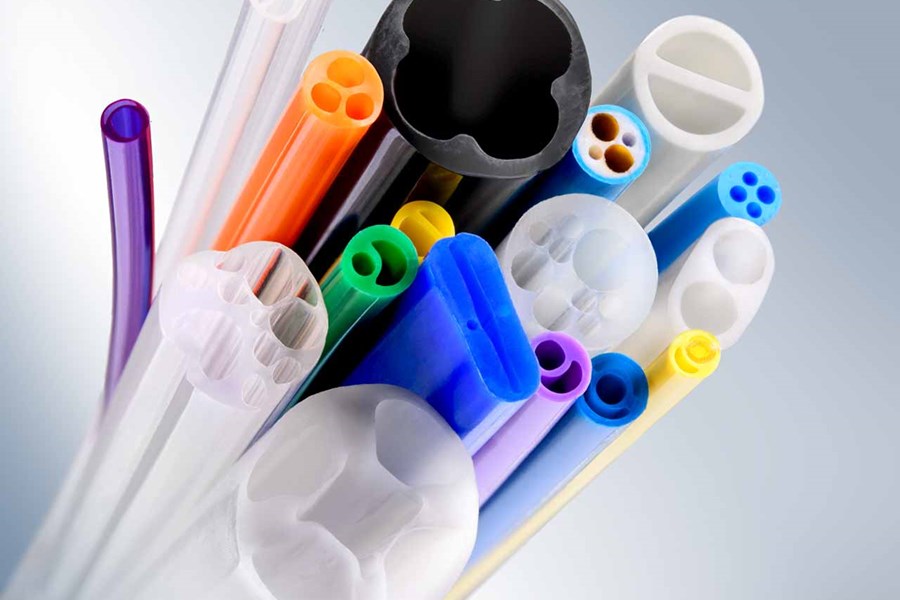 Microbore & Thin-Wall Tubing
Our Sub-Ultra-Thin-Wall Tubing offers tight tolerances with walls as thin as 0.0005" (0.0127 mm).
Capabilities
Complex geometries
Up to 20 lumens
3- to 5-day lead time (single lumen)
7- to 10-day lead time (multilumen)
Single & Multilumen Tubing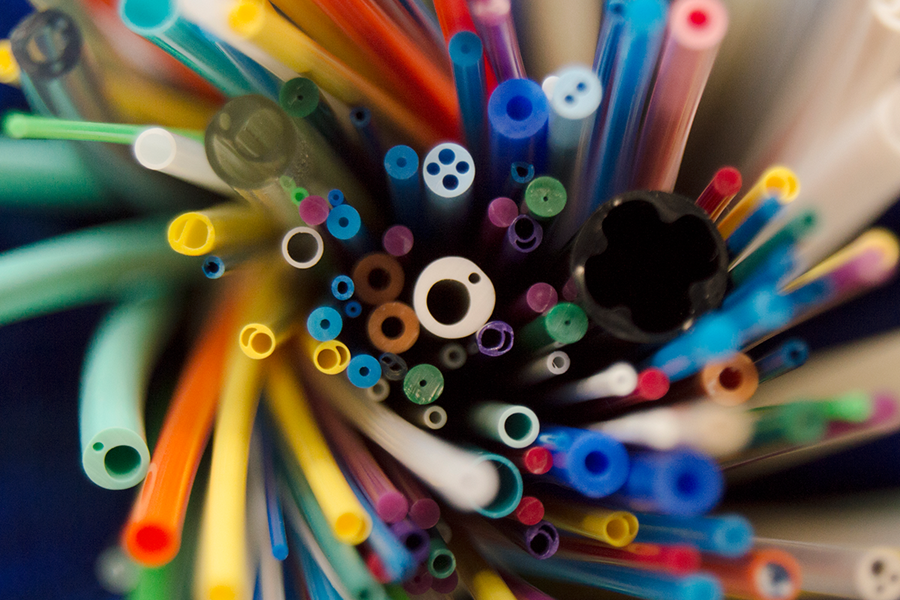 Materials
Standard materials including Pebax®, nylon, polyurethane and other thermoplastic elastomers
Engineered materials including PEEK, fluoropolymers, and additives and fillers for improved strength, lubricity, and radiopacity
Dimensions
Single-Lumen Tubing
OD range: 0.010" (0.254 mm) min; 0.50" (12.7 mm) max
Wall thickness: 0.0005" (0.0127 mm) min; 0.170" (4.318 mm) max
Tolerances may vary depending on durometer, material, and size of extrusion
Multilumen Tubing
Typical size ranges from 1 Fr–28 Fr
Sub-Ultra-Thin-Wall Tubing features walls as thin as 0.0005" (0.0127 mm)
Up to 20 lumens depending on durometer, material, and size of extrusion
See also: Fluid Management Tubing & Fittings
Lubricious / Low Friction Tubing Solutions
Lubricious surfaces are a critical feature of every minimally invasive device. Low friction lumens allow devices to readily access tortuous anatomy and tight spaces with a minimum of force. 
Spectrum Plastics Group has decades of experience in manufacturing minimally devices and offers a range of lubricious catheter materials that are fast, reliable, and low friction.
HDPE tri-layer extrusion
HDPE tri layer with reinforcement
Film- cast PTFE liner w/ braid and Pebax outer
Pebax with Everglide
Pebax with ProPell™  
Co-, Tri-, and Multilayer Extrusion
As a high-end extruder, our capabilities include coextruded and tri-layer extruded tubing, aligning materials with different performance properties into a single solution.
Capabilities
Multilayer materials
Wire encapsulation
Coiled tubing
Continuous reinforced tubing
Paratubing
Solvent and UV bonding
Striped tubing
Tapered tubing/bumped tubing
Core Mandrel (Solid Rod Extrusion)
Used as a manufacturing aid for braid- or coil-reinforced catheter tubing, our core mandrels feature extremely tight tolerances to maintain consistent diameter and roundness for catheter manufacturing, as well as a smooth surface for easy removal.
Material Options
Premium plain acetal mandrel
Premium acetal blend with silicone surface mandrel
Acetal or silicone acetal (small OD) with stainless steel wire reinforcing
Economy version
More on Core Mandrels
Extrusion Secondary Operations
Bonding
Solvents
UV adhesives
Radiofrequency welding
Ultrasonic welding
Pad printing
Heat forming/tube bending
Hole punching
Assembly (automated & manual)
Packaging (sterile and nonsterile)
Learn more about our Secondary Operations