Full-Service Capabilities
Scalability 
We have the resources to support any manufacturing need, from small, custom-engineered solutions to large-scale production.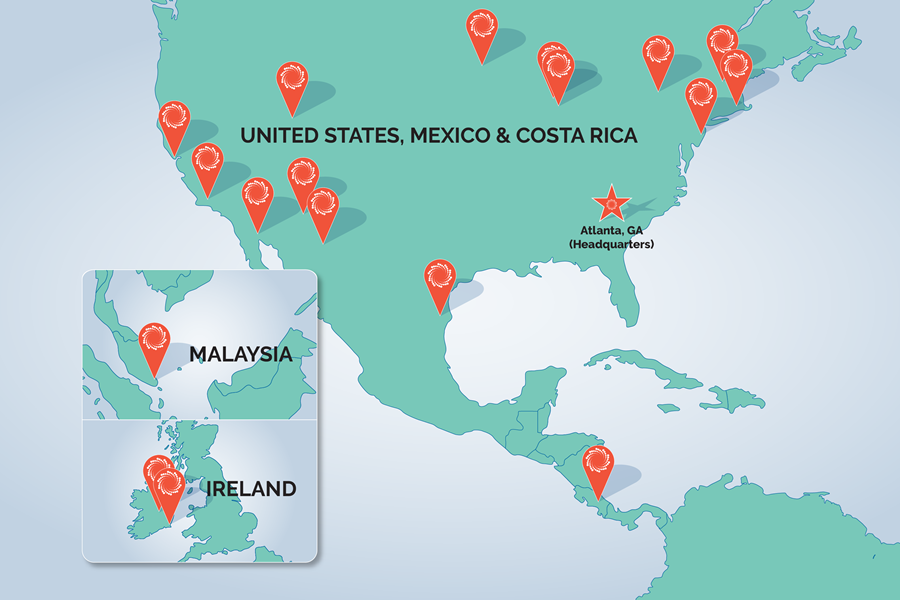 Global Footprint
With 18 locations across 5 countries, we have the global resources to offer multiple points of manufacturing and the capacity to grow with you as you succeed.
5 countries
1 million square feet of manufacturing operations
20+ certified cleanrooms
1,700 employees
Enterprise Quality Management System
Inventory & Warehousing
Our services include vendor-managed inventory and warehousing to ensure that you always have stock available when you need it. This way we always have product on the floor, in case a customer runs out of material and requests more on short notice.
Ensures you'll always have product
Make and hold program helps eliminate rush orders
Saves warehouse space
Eliminates long lead times